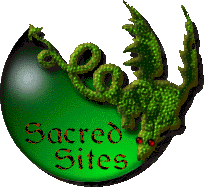 Chalice Well


Glastonbury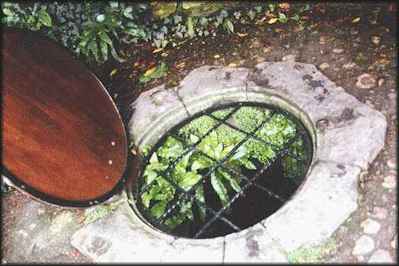 The Chalice Well Garden, just beneath the benevolent and awesome profile of Glastonbury Tor, truly is one of the loveliest and peaceful places on earth.
On one level, The Garden is disarmingly simple and humble -- just several acres of informal English gardening, with nothing very spectacular in the way of garden design, no exotic or rare plants to impress the visitor.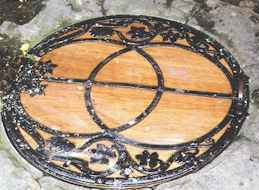 The centerpiece of the garden, of course, is the well. Much folklore and myth surrounds this well which, because of an unusually high iron content, seems to give forth water that is ever so slightly tinged with blood --(which the Chrisian folk believe to be the blood of Christ, of course.) The towering myth surrounding this well holds that here is where the Holy Grail finally found its resting place -- hidden within the well and it will not be rediscovered until the hour of England's greatest need (presumably the same 'hour' when Arthur shall return!).
Along with the folklore of the Grail, the Chalice Well is held to have great curative powers, and is supernaturally gifted, as a well, so that it will never run dry -- and supposedly in recent drought years, that has indeed been the case. Approximately 25,000 gallons of water flow each day from the well.
The Chalice Well is a place where serenity seems to reign and, where one may retreat to spend a few moments trying to become just a little bit closer to the Gods. Chalice Well Garden, therefore, is itself a 'chalice' -- a cup holding the presence of Divinity.