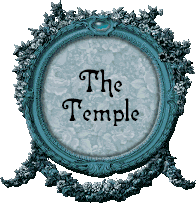 The Song of the Faith

Robert Cochrane said, "My religious beliefs are found in an ancient song, 'Green Grow the Rushes-O'". He identified this as an archers song from the middle ages. It is appropriate, since 1734 is a Tradition of Riddles, that we have been exploring the possible interpretations of the thirteen verses since Cochrane's death in 1966 (nearly thirty years!) .
"Green Grow the Rushes-O" is a counting or teaching song of the type that is called a "chant of the creed". It is alternately entitled "The Dilly Song." Many versions of the song exist, in many parts of the world, and no one is quite sure of its origins. The followers of Mohammed have a version and Jewish children sing one at Passover. There are many Christianized versions, but according to "Comparative Studies in Nursery Rhymes", (Lina Eckenstien, 1906)" no one knows whether the Breton is based on the Christian, or the Christian on the Hebrew, or how these stand in relation to the various 'heathen' chants."
The following is the version given to Joseph Wilson by his first teacher.

Green Grow the Rushes-O
I'll sing you One-O
Green Grow The Rushes-O
What is your One-O?
Green Grow The Rushes-O
One is One and All Alone,
And ever more shall be so!

I'll sing you Two-O
Green Grow the Rushes-O
What is your Two-O?
Green Grow The Rushes-O!
Two, two, the Lily and the Rose
That shine both red and green-O.
One is One and All Alone,
And ever more shall be so!

Three, three the Rivals
Four for the Four Wind-Makers
Five for the Symbol at my Door
Six for the Lady's Bower
Seven for the Stars of Heaven
Eight for the April Rainers
Nine for the Nine Bright Shiners
Ten for The Lady's Girdle
Eleven Maidens in a Dance
Twelve for the Wren in Ivy

I'll sing you Thirteen-O
Green Grow the Rushes-O
What is your Thirteen-O?
'....................................'

(Notes by Doug and Sandy Kopf, Coven Ashesh Hekat)