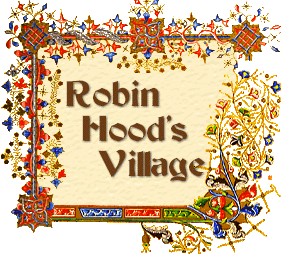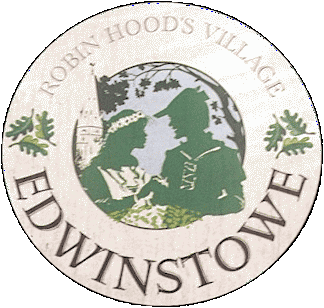 Although most people know of this famous outlaw's connection with Nottingham and Sherwood Forest, not too many know of Yorkshire's claim to have hosted him and his men within this county.
There are two rival claimants for the church where he and Marian were supposed to have been married, and two also for the place where he was supposed to have died . Interestingly, both places claiming to have been his last resting place are in Yorkshire; Whitby in North Yorkshire, and Kirklees, near Mirfield in West Yorkshire. Even the people in Nottingham would agree that he died 'out of county', and have no legend of Robin's death in their own region.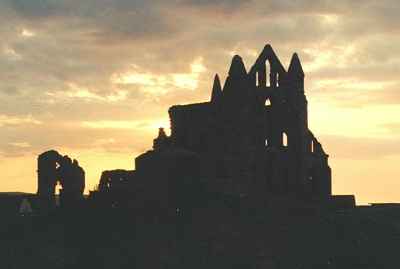 Robin's manner of death is, however, agreed upon; he was allowed to bleed to death at the hands of the prioress of Kirklees priory, where, summoning the last of his strength, he shot an arrow to determine where he should be buried. The idea of his death at Whitby probably comes about from the story of the contest between him and Little John, described later.
Kirklees, however, is the place which claims his grave, set in a wooded area in Kirklees Park, not far from the site of the old Priory, of which very little remains.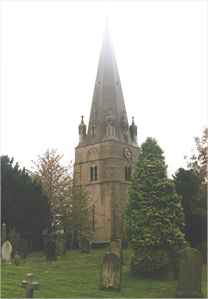 The stone marking the grave lies on private land, but can be visited by prior arrangement with the owner. It bears the inscription
Here underneath this little stone
Lies Robert, Earl of Huntingdon.
Ne'er an archer was as him so good
And people called him Robin Hood.
Such outlaws as he and his men,
Will England never see agin.
Died November 24, 1247.
Edwinstowe is the most well known place of Robin and Marian's wedding, for it lies next to the present Sherwood Forest, and displays a rather attractive village sign, showing the two of them with the church spire in the background.
Campsall, near Pontefract in West Yorkshire, is the other claimant.
There are many discrepancies about the period of the Robin Hood legends, most of which arise from a collection of thirty eight ballads, some of which originated in the Middle Ages. A collection made about 1500, known as A Geste of Robyn Hode is the best of these.
Some people believe the legends date to the eleventh century, whilst others favour the twelfth, thirteenth, or even the fourteenth centuries!! A Robin Hode was made an outlaw at York Assizes in 1225, and there is reference to a Robin Hode in Berkshire in 1261. In 1317, a Robert Hode of Wakefield disappeared after failing to report for military service. Another Robyn Hode was valet to Edward ll in 1324. There is also the suggestion that Robin Hood was the heir to the Earldom of Huntingdon.
It is possible that Robin Hood's exploits took place both in Yorkshire and Nottinghamshire, because they are adjacent counties, and when the land was more forested than it is now, Sherwood Forest in Nottinghamshire continued into Barnsdale Forest which was in South Yorkshire. Of course, there are some Yorkshiremen who believe that all the exploits took place in Yorkshire, in the Went Valley, near Pontefract.!! The contest between Robin Hood and Little John has two possible venues, over the River Went in West Yorkshire and over Coxley Beck, no great distance from Kirklees, and south west of Wakefield, West Yorkshire's county town.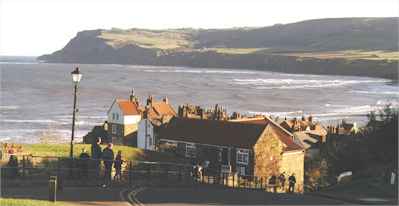 Although the inhabitants of this village make no open claim for the presence, at one time, of Robin Hood and his 'Merry Men', there is a hill to the south of the village called Stoupe Brow, on which are 'Robin Hood's Butts'. Butts are embankments against which one can shoot arrows without endangering too many passers by! From Stoupe Brow, it is possible to view the approach of possible enemies from both the land and the sea, so Robin and his men could continue to pracise their skills without the danger of discovery.
It is thought that, when pressure from those who would capture him became too great, Robin and his men would retreat north eastwards to Robin Hood's Bay, and join in with the life of the village until the main danger was past. Under the name of Simon Wise, he is said to have helped the fishermen, and also to have shot a few foxes which were causing a problem to local landowners, in exchange for his keep.
One day, when his hunting took him and his men near to Whitby Abbey, he 'dropped in' on the Abbot, who arranged an archery contest between Robin and Little John. Both men shot ten arrows each from the Abbey in the direction of the village of Hawsker over the area known as Whitby Laithes. The winner of the contest was Little John, one of whose arrows fell about a yard further than Robin's.
The Abbot is said to have arranged for two stones to be erected marking the positions of the arrows, and these stones were on record in 1713, in two adjacent fields called Robin Hood's Close and Little John's Close. These original stones were removed in 1890, but substitute stones were re-erected in 1903. They are still there today, and can easily be found if one takes the footpath that leads from Manor Farm across Stainsacre Lane.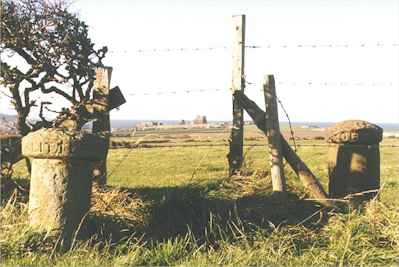 Whitby Abbey can be seen in the background, a distance of 1 mile 268 yards away!! No mean feat when with modern composition bows of today, archers can shoot only three quarters of that distance.!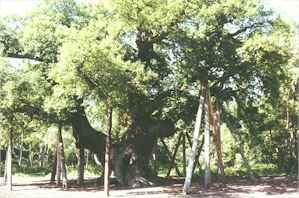 All text and photography by J. & S. Harper